Customise your cushions
We custom make, so you can customise
lounge configurations
Your cushions will be custom made to fit the configuration in your motorhome or caravan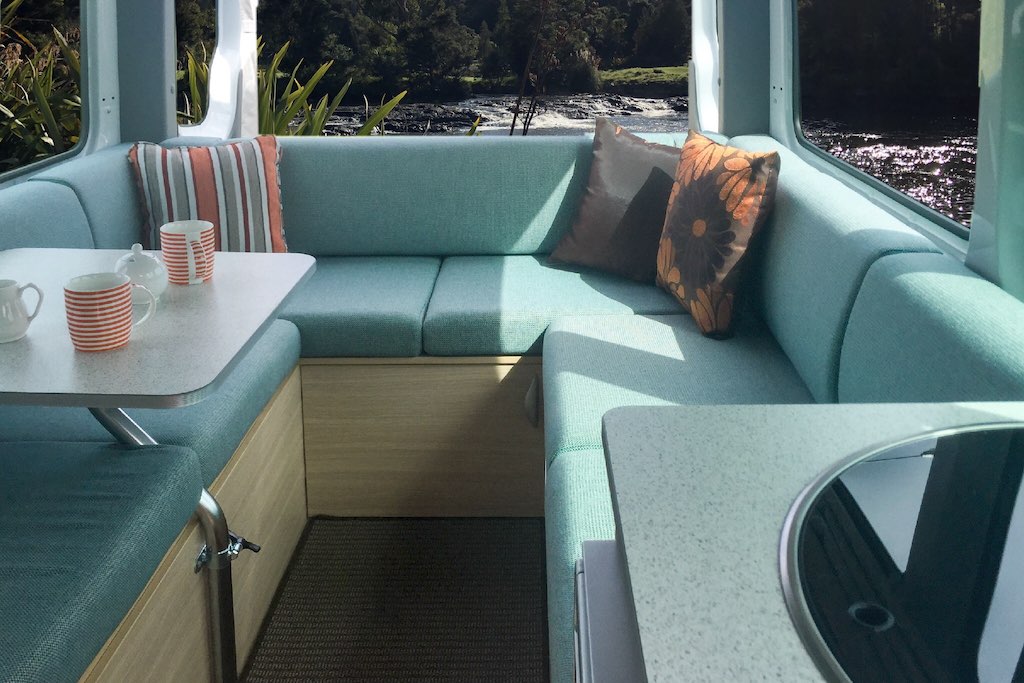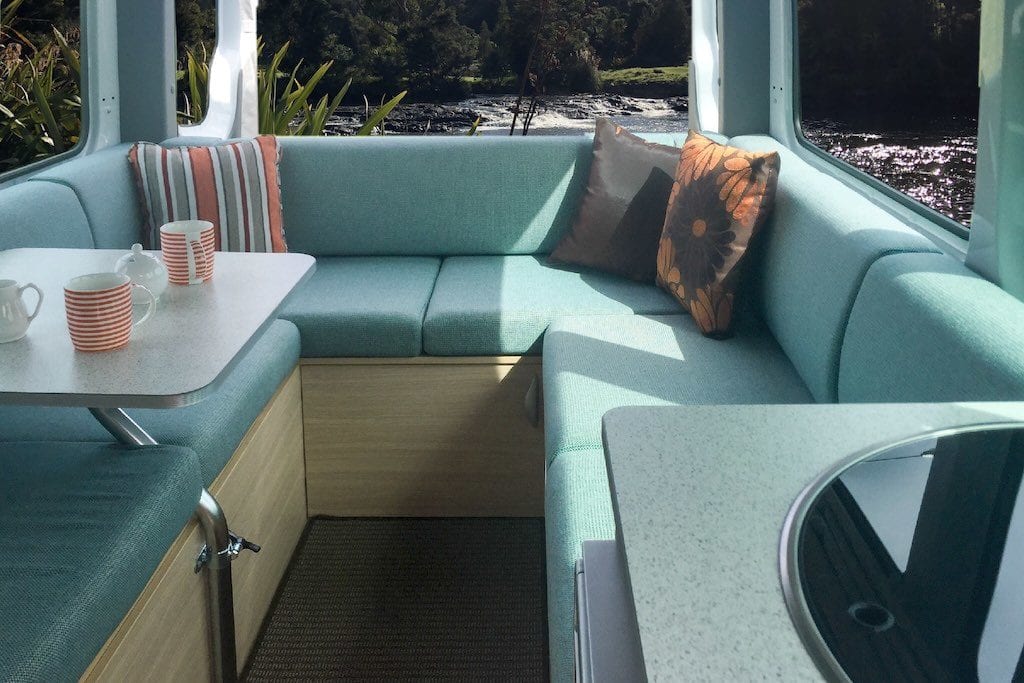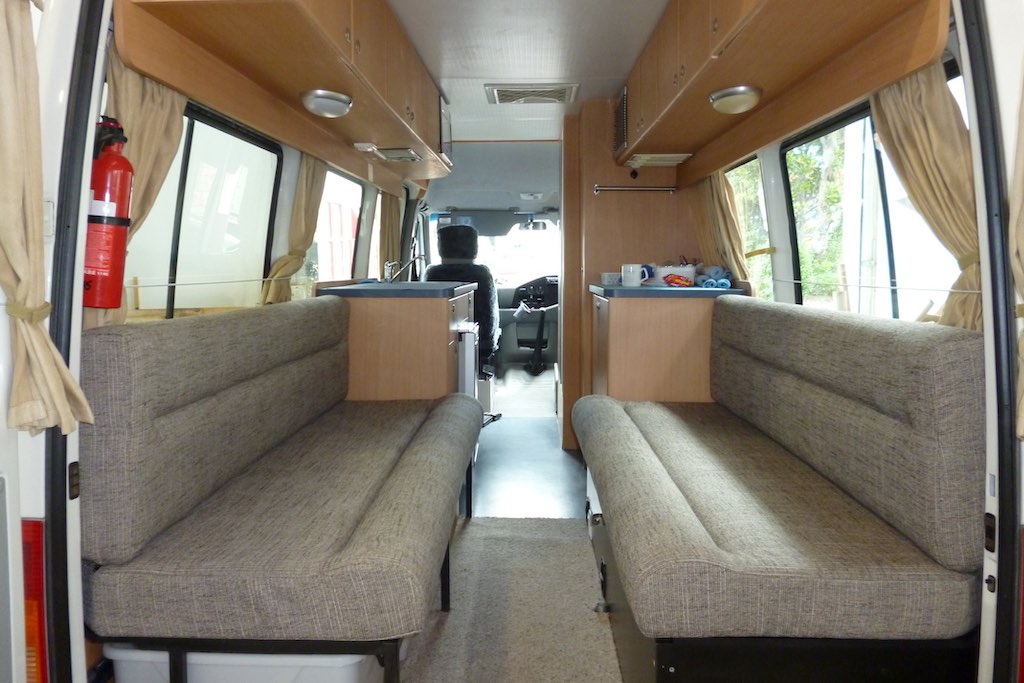 Walk Through
2 Berth only
Cushion Styles
Combine any of our cushion seat and back options to create a style and comfort to suit you. Here are a few of our most popular combinations.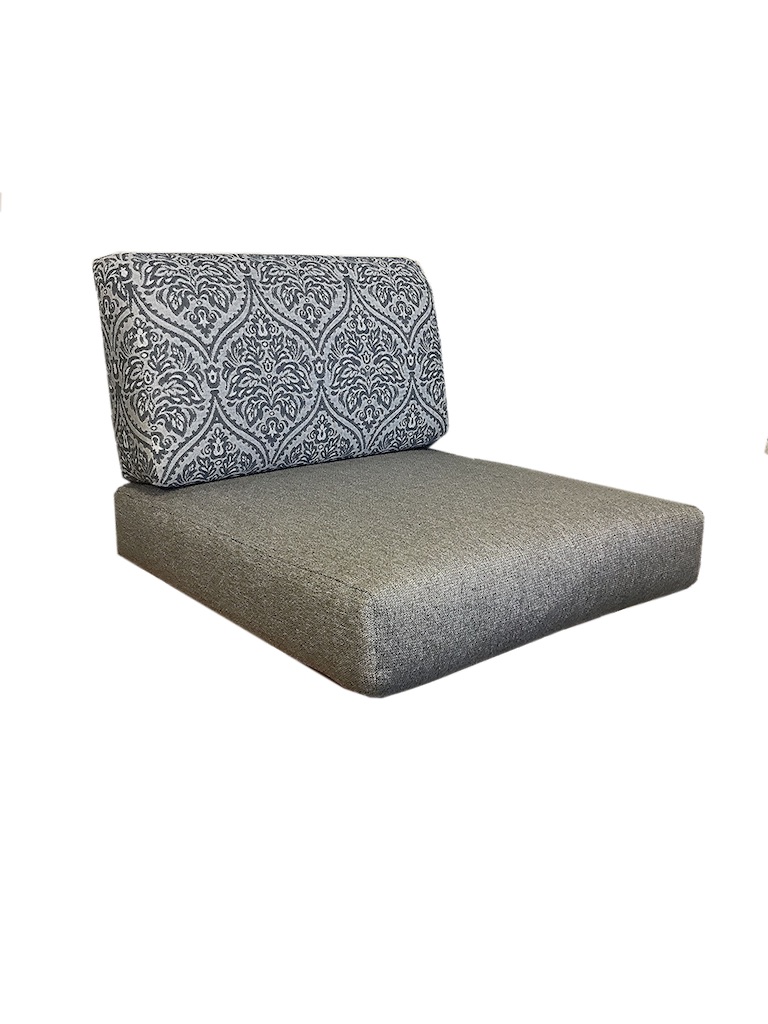 Wrap Around
The fabric wraps around the foam. Featured here on both cushions.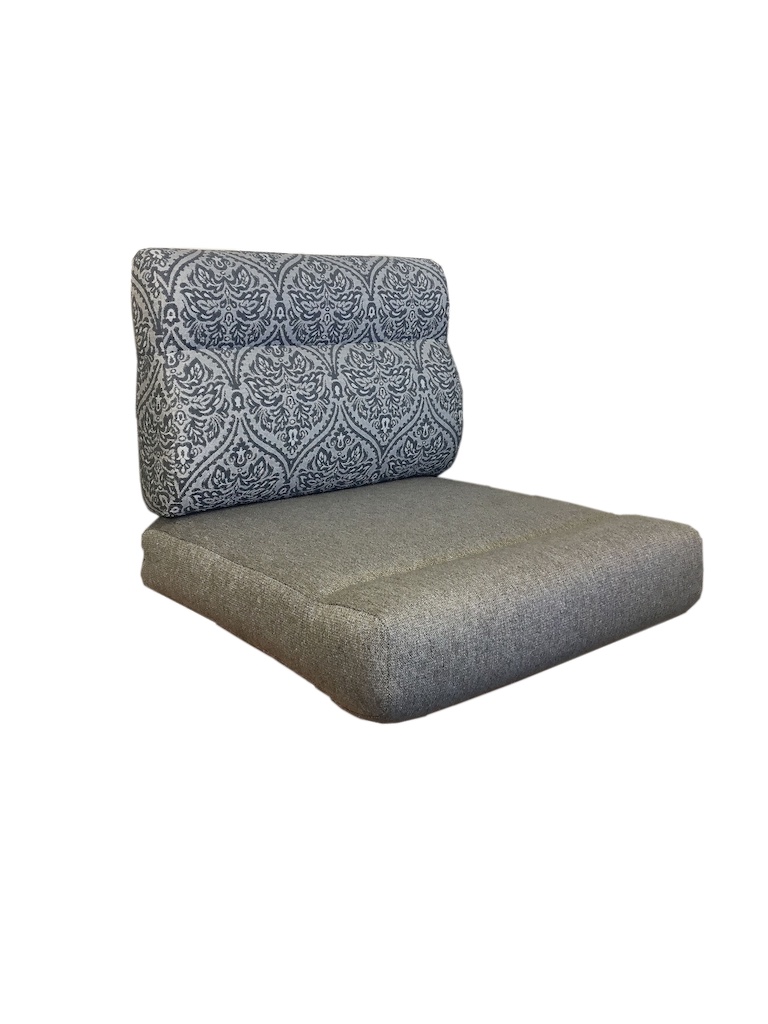 Contoured
Featured here on the back cushion the foam is contoured to provide back support and comfort.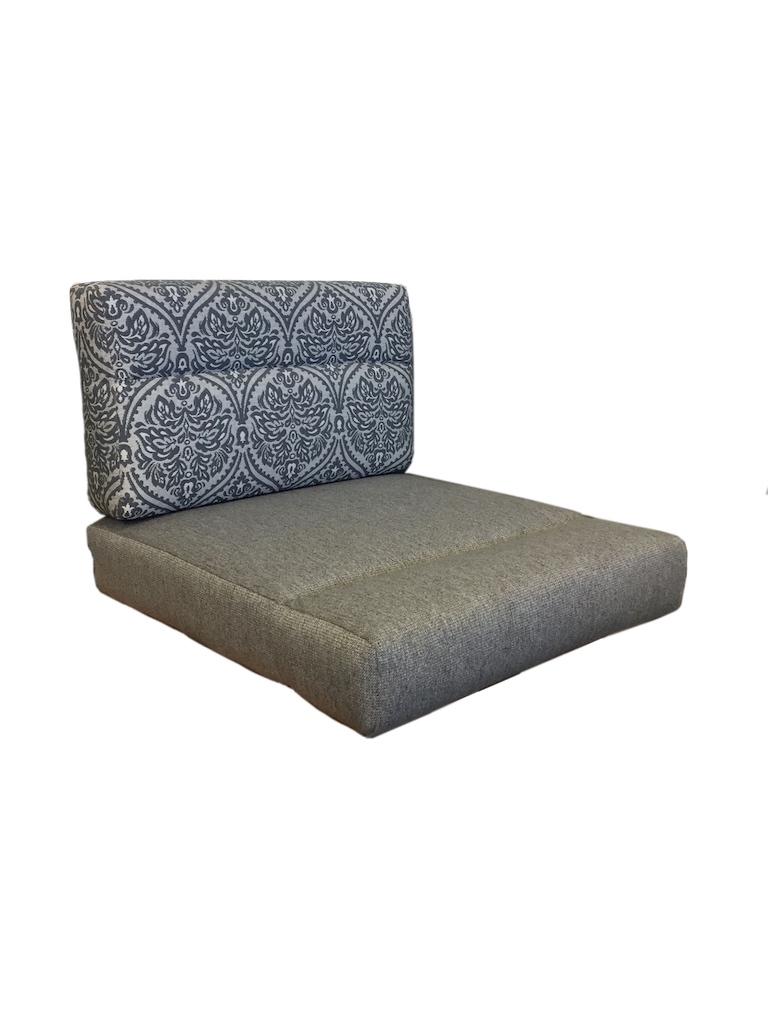 Wrap Around with Pull Down
This style has additional detail with a pull down seam. Featured here on both cushions.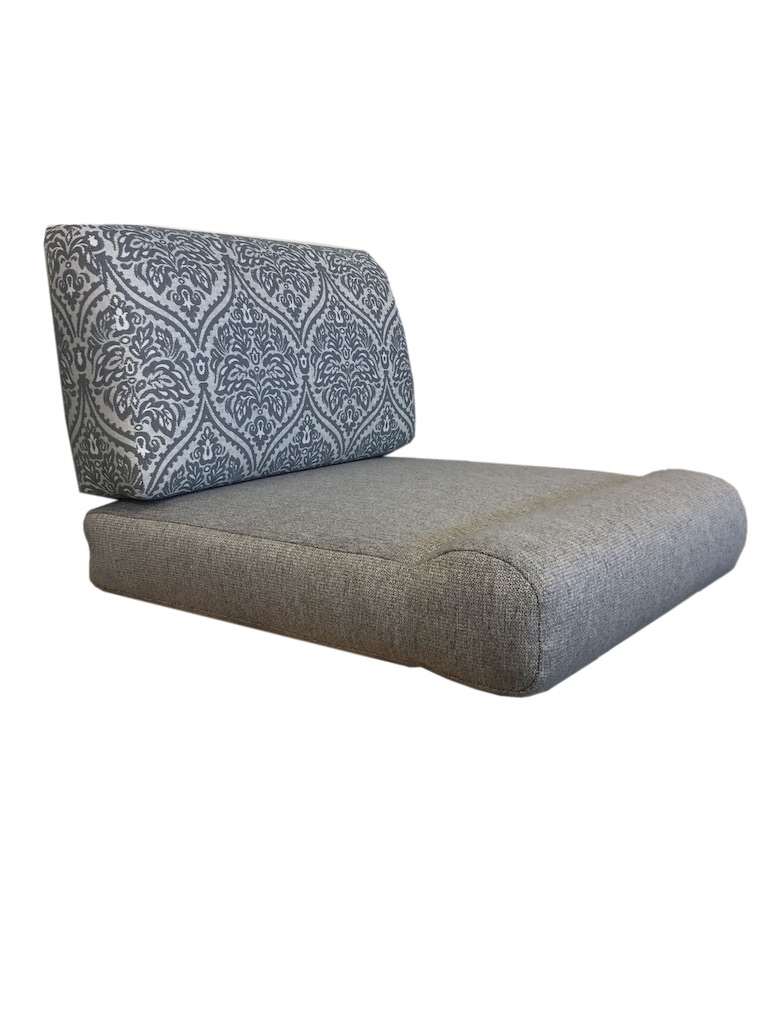 Knee Roll
Featured here on the seat cushion, the foam is shaped to provide comfort and support.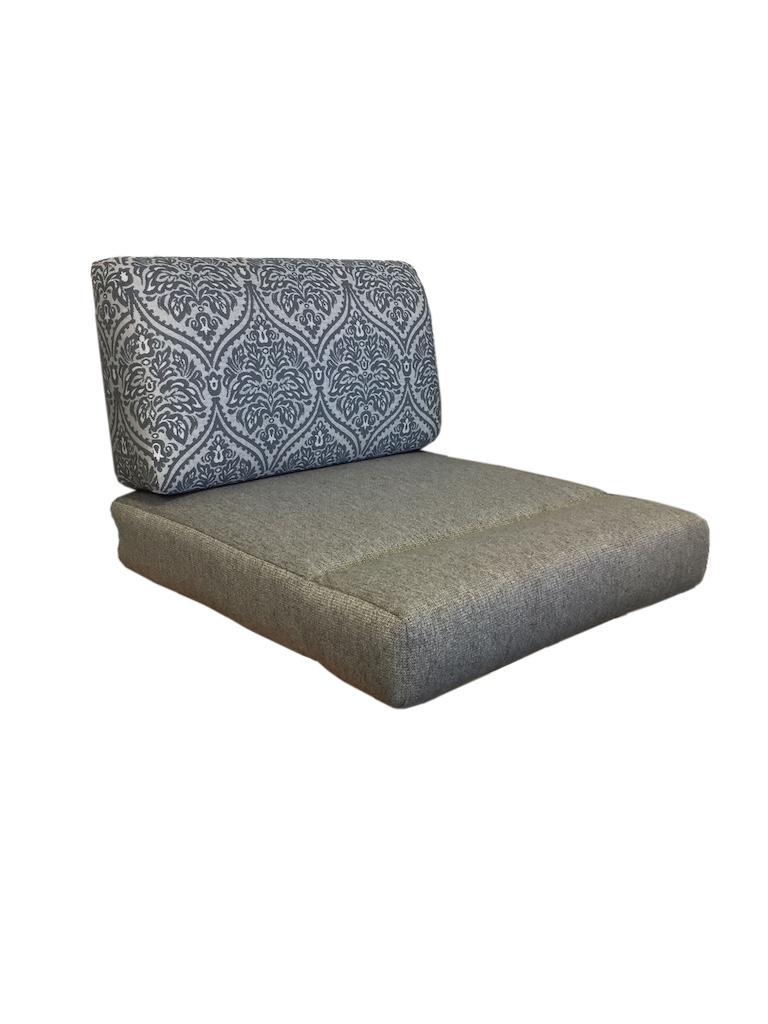 Profile
Featured on the back cushion, the foam is cut to provide back comfort.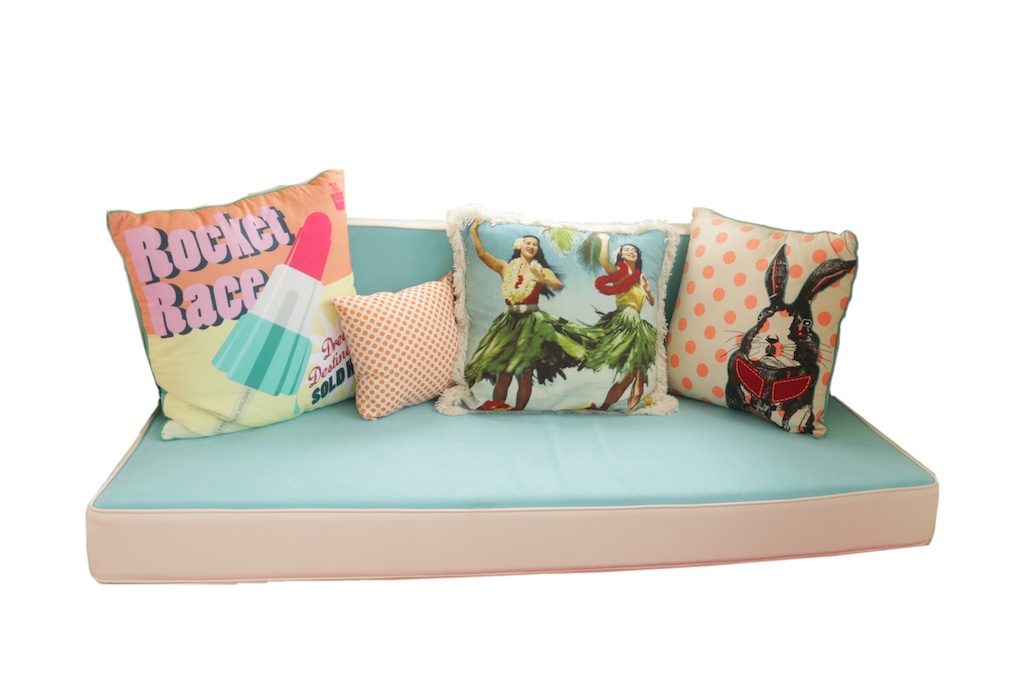 Box
A separate piece of fabric for the sides connect the top and bottom fabric pieces creating a box cushion.
Cushion Finishes
Your cushions can be comfortable and stunning. With so many options to choose from, you will have no trouble finding a finish to suit your space and lifestyle.
All Over Finishes
All over cushion finishes will give your interior that wow factor, regardless of whether your style is classic or bold.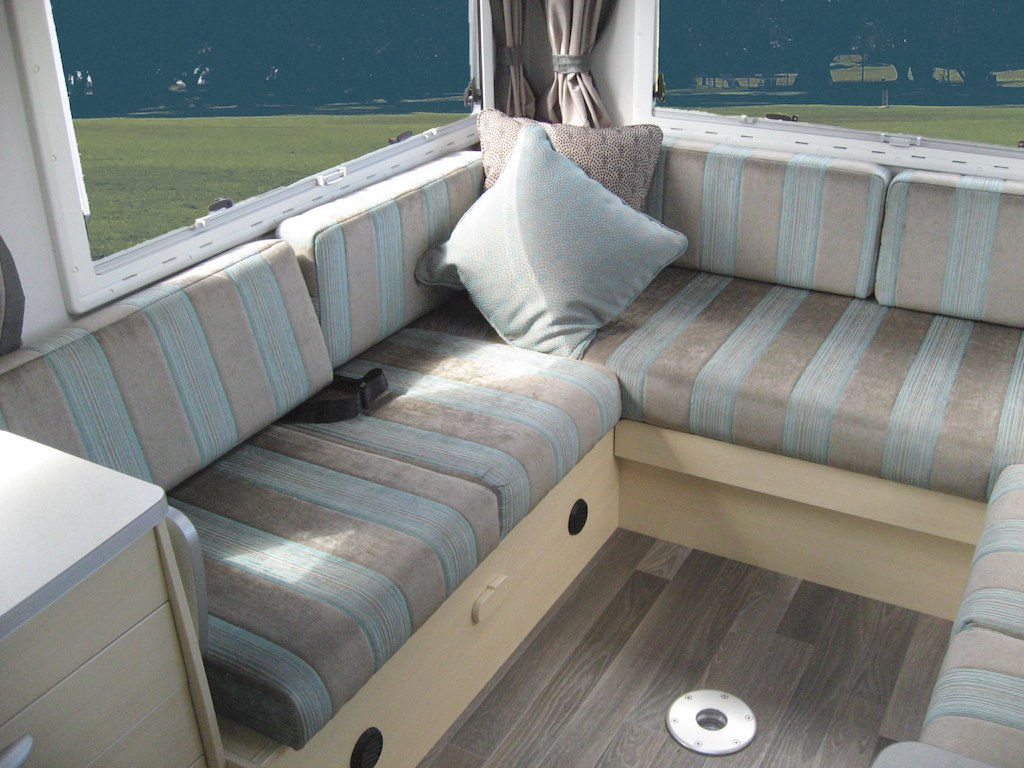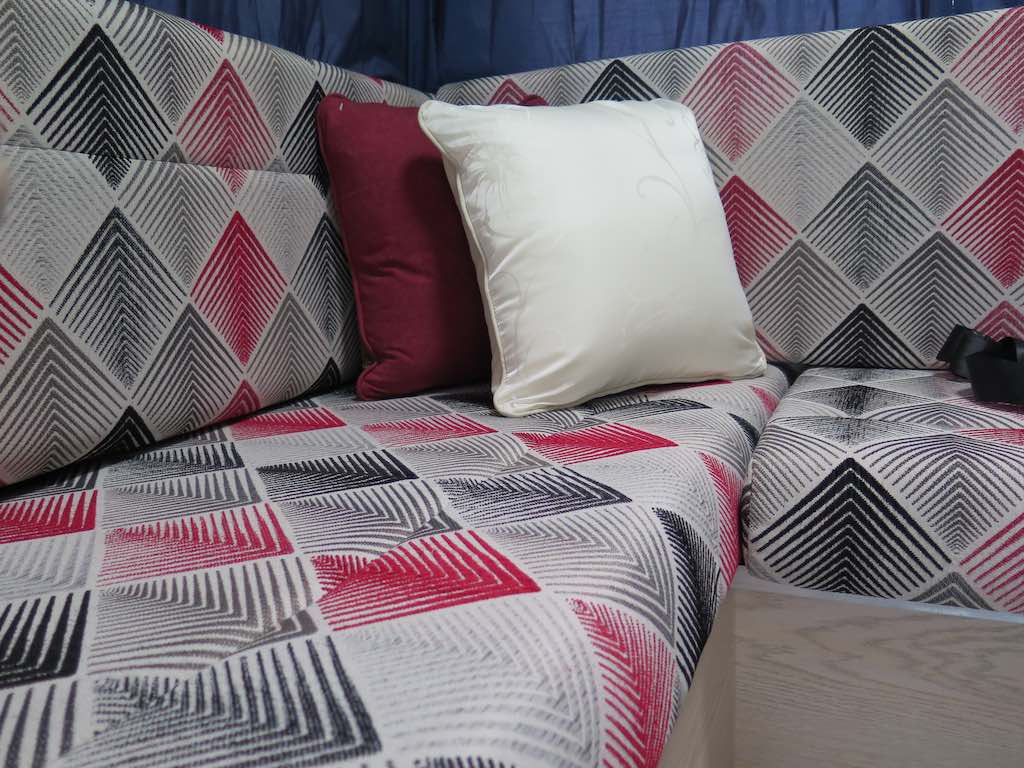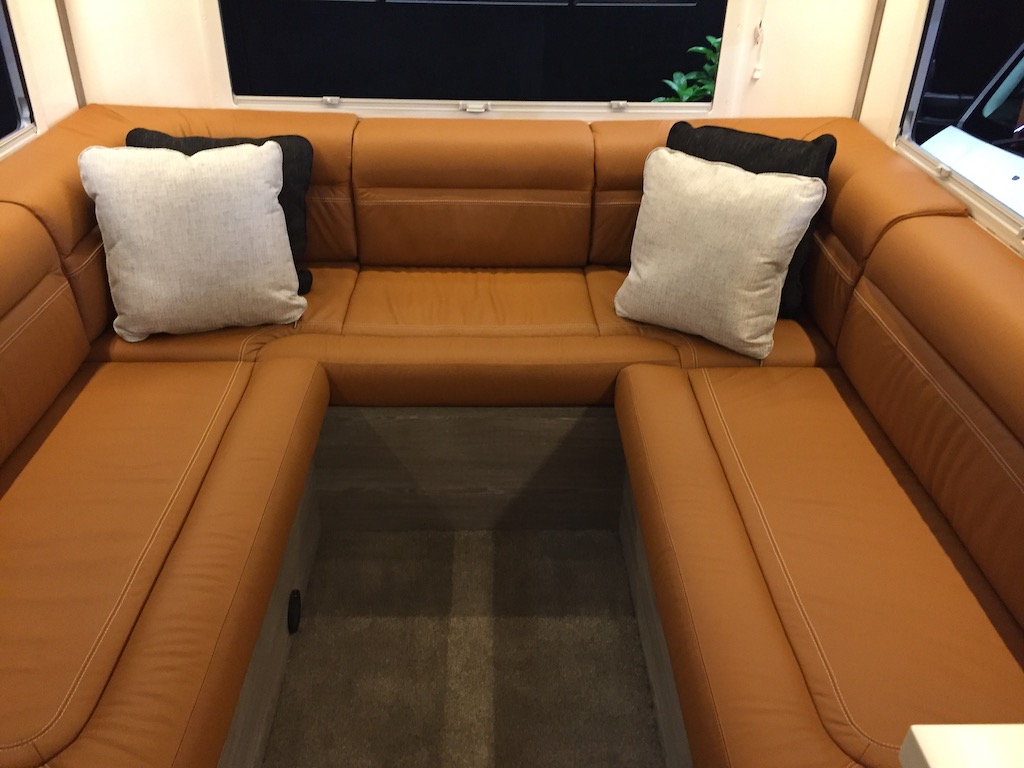 Two Tone Finishes
When you want to add a pop of colour or a pattern, cushions in a two tone finish are a simple and effective way to transform your overall interior.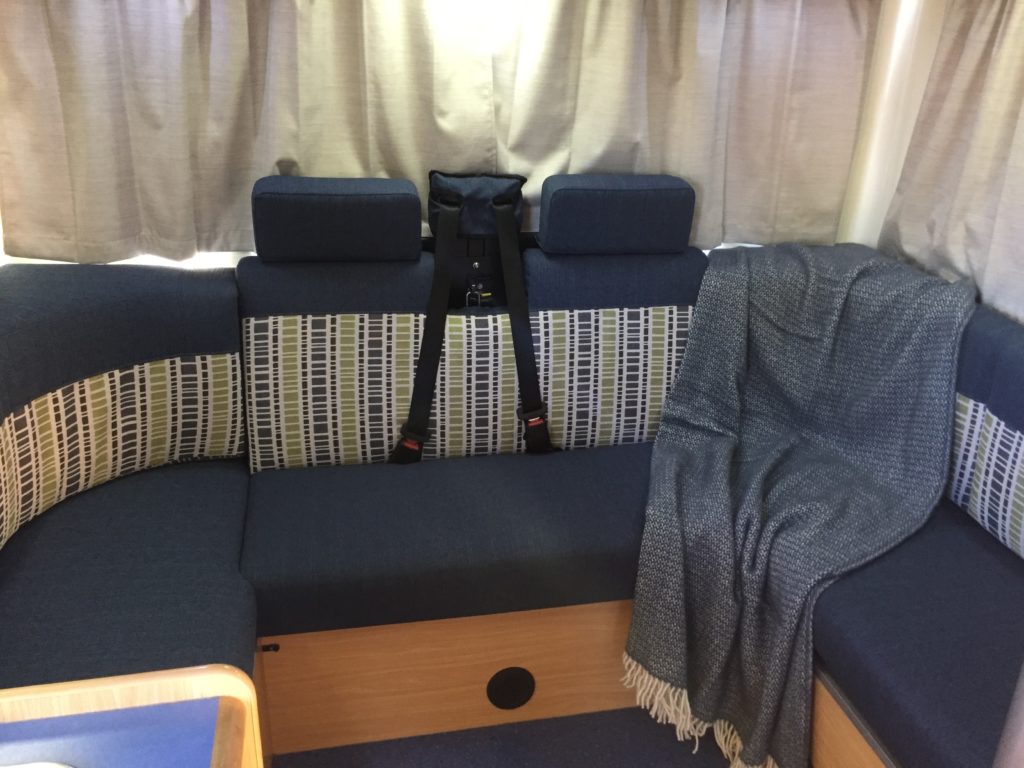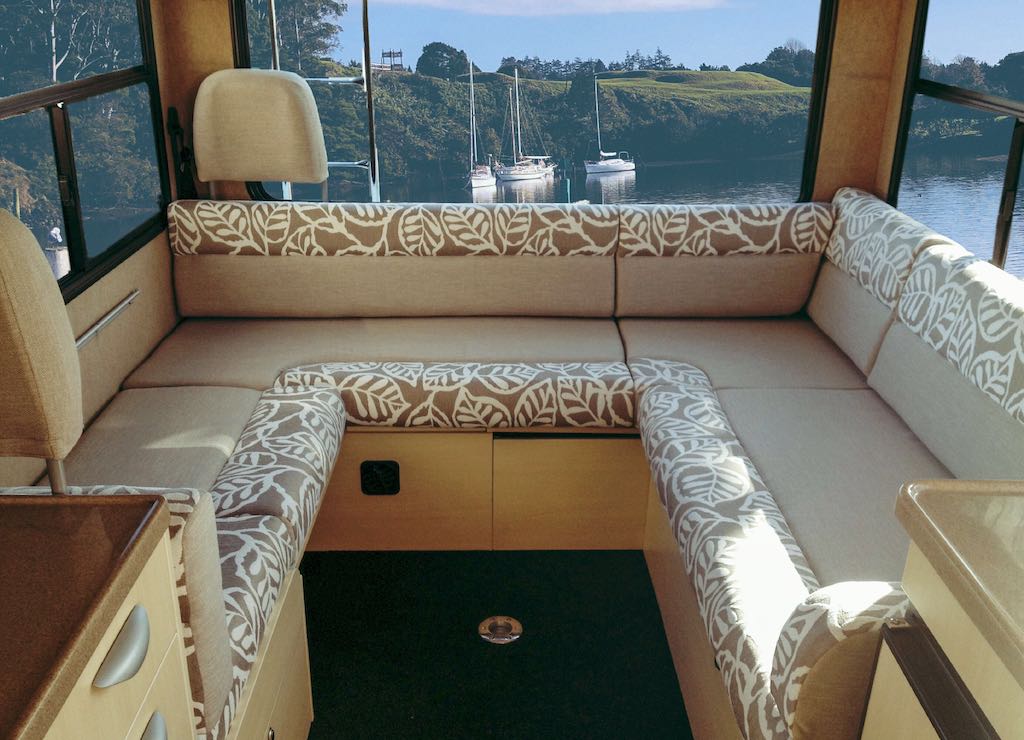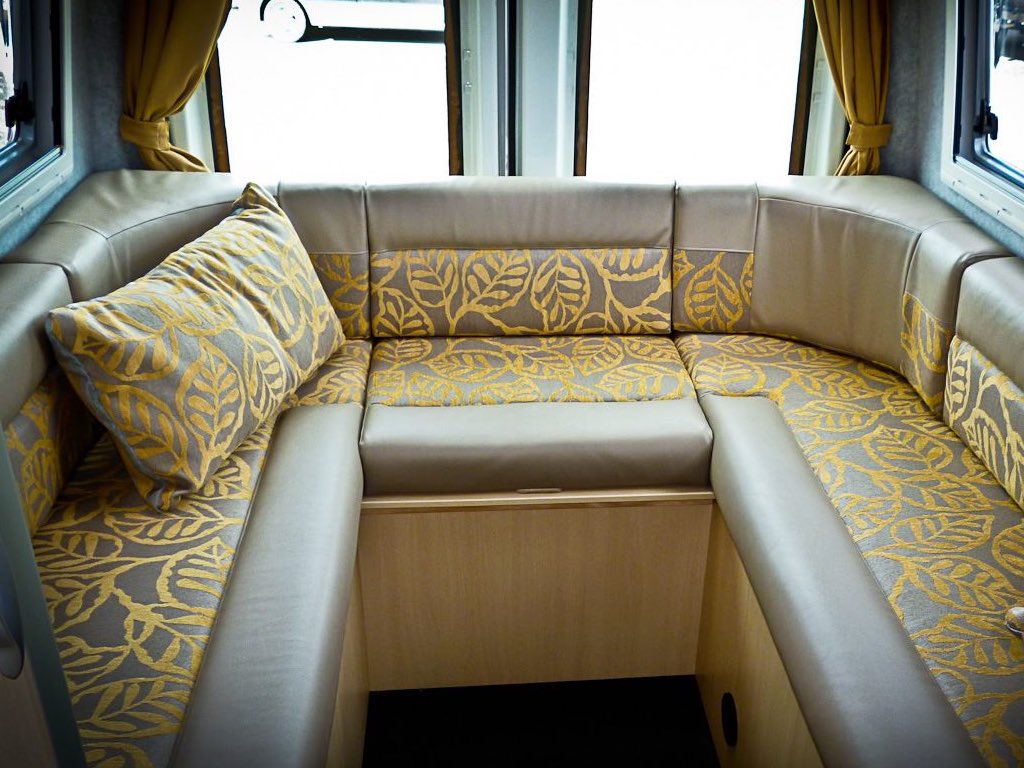 Download our Lookbook or a Brochure
Contact us for personalised advice for your motorhome or caravan