Our vision is to be the leading interior and soft furnishings supplier to the automotive and transport industry
Inside Starfish
For over 15 years we've been designing and manufacturing the very highest quality soft furnishings for interiors for motorhomes, caravans, buses and boats as well both residential and commercial interiors.
A proud kiwi owned and operated company, Starfish Interiors started off in 2003 as a small operation focussed on motorhome and caravan interiors. Our business flourished as we became known for our great workmanship, quality and personalised service which cemented successful partnerships with NZ's top motorhome builders.
In 2015 Stephen Dunn and Steven Cherrie took over the ownership of Starfish. They have continued to nurture and grow the motorhome business while simultaneously expanding into supplying new seats, soft furnishings and refurbishment services to the transport industry.
Starfish Interiors has earned a great reputation in the market, delivering outstanding customer service and innovation. Delighting our customers is the "secret sauce" of the company. Our goal is to continue to grow and delight our customers in all markets we participate in.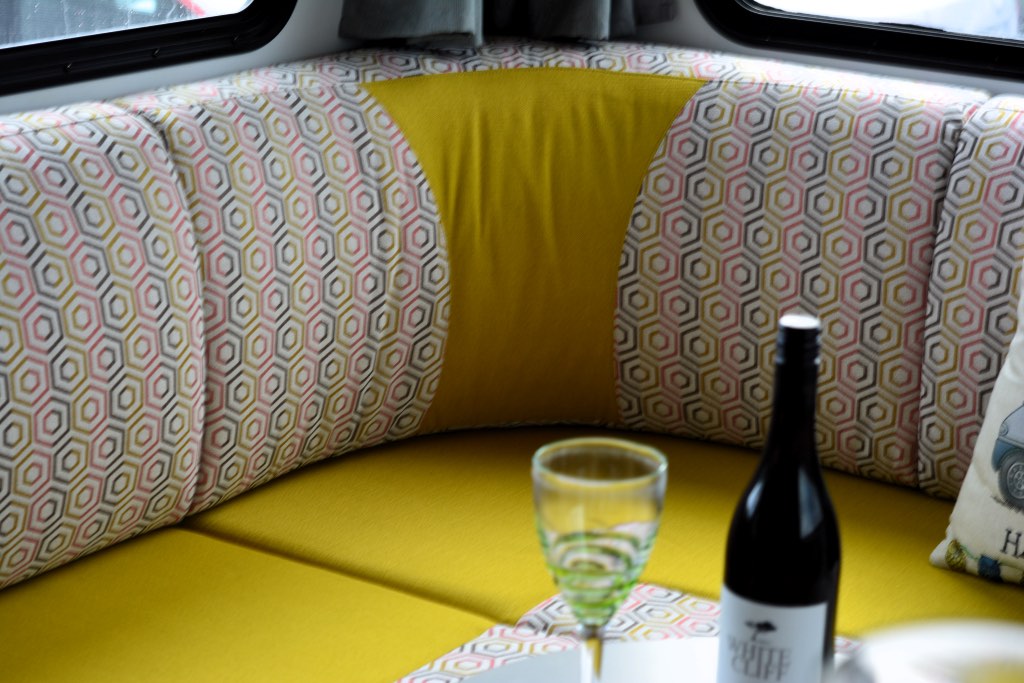 In step, every step
When it comes to supplying the ideal solution for your vehicle, we work in step with you, every step of the way. You'll get the full package of vehicle interiors expertise, customer service and good old fashioned Kiwi "can do" attitude.
So, what can you expect from us?
We are great listeners. We listen to your vision and then transform your vision into reality.
Personalised service. We work closely with you every step of the way.
We are a true one stop shop for all your vehicle or vehicle accessory fabric and soft furnishing needs. Once you trust us with your vehicle you won't be going to anyone else.
Vehicle soft furnishing design and manufacture is in our blood. We live and breathe as a company to provide an end product you will love.
IN-house, Innovation
We are a full spectrum operation. We do design right through to manufacturing, in-house.
Our expertise covers design, pattern making, sewing and upholstery services with pinpoint fabric laser cutting, all supported by the utilisation of the latest 3D CAD technology for accurate design and modelling.
We love a challenge, the bigger the challenge the more our creative juices flow. Seats that transform into beds, hammock bunk beds, ventilated mattresses and sliding seats are just a few of our ingenious solutions. If you have a problem, we will find a solution.
In our team
We have a highly skilled team with many years of practical experience spanning pattern making, sewing, upholstery, design and manufacturing using the latest technology available including laser cutting and 3D modelling to ensure you get an end product you will love.
In the drivers seat
We are the joint owners of Starfish Interiors. We have different areas of specialisation but we are both equally passionate about our staff and our customers. With over 40 years of combined experience in the retail, finance, design and automotive industries; when you work with us and the Starfish Interiors team you get the full package of expertise and customer service and good old fashioned Kiwi "can do" attitude.
Stephen Dunn, NZCE
Director and Owner of Starfish Interiors
I am a qualified engineer, more the "Jack of all trades" type. With over 20 years of engineering and automotive upholstery experience, I am the lead technical guru. I enjoy a good challenge and have an open mind to solutions, I dislike the phrase "It's the only way it can be done". As a keen outdoors person with young children, you won't often find me behind the desk, but rather getting amongst the production activities with the wider Starfish team. A key passion of mine is to exceed our customers' expectations and to do it on time.
Steven Cherrie, CA, BCOM, BA
Director and Owner of Starfish Interiors
I am married with 2 young children and will do whatever it takes to get the job done and deliver a fantastic customer outcome. When I am allowed, I love to roll my sleeves up and work with the production team assembling and upholstering seats, making customer deliveries and collecting materials from suppliers. I started my professional life as a finance guy, but not fitting the typical "accountant mold" I now oversee the sales and administration functions of Starfish Interiors.
TALK TO AN AUTOMOTIVE INTERIOR SPECIALIST