Enjoy new seats and curtains for your Bus or Coach fleet, or refurbish your existing vehicles.
We Make You Amazing!
Our team of specialists produce soft furnishings for bus and coaches to your specifications. We also offer superior value fabrics made to withstand New Zealand's conditions.

We're The Right Team To Help You Achieve Branding Needs
We understand that your vehicle is an extension of your company. We create amazing interiors focused on providing the right experience, comfort and pleasure of your passengers.

Everything is Done In-house To Cut Down On Unnecessary Costs
We have our own great team of inhouse CAD designers and manufacturers for your convenience. Since everything is done in-house, we cut down on the costs of letting contractors work on your project. We also have access to the leading fabric houses in NZ who offer the widest range of high-quality products and high-grade fabrics at cost-effective prices.

We're Experts. We Listen.
We deal with commercial and private customers. This has given us the expertise needed to handle any job, no matter what size, with ease. We're also great listeners. In that way, we get a really good idea of what you want and how to execute your plans.
We Care.

Stand Out From The Rest Of The Crowd
Refurbishing your interior is an exciting process for you. We're up for the challenge and we'll work closely with you to meet your needs. You'll have a custom interior, dreamed by you and made by our soft interior experts.
Need Anything Else? Call Us!
We stand behind our products 100%! We also have a great customer service and personal after sales care team to address your needs after we're done providing you the best purpose-built furnishings made in New Zealand.
Being a small Kiwi business, we value our customers over everything else.
It is in our best interest to deliver our promise in the quickest time possible and have you back on the road with a smile on your face.
Get inspired by these awesome projects
Click on the image for more detail.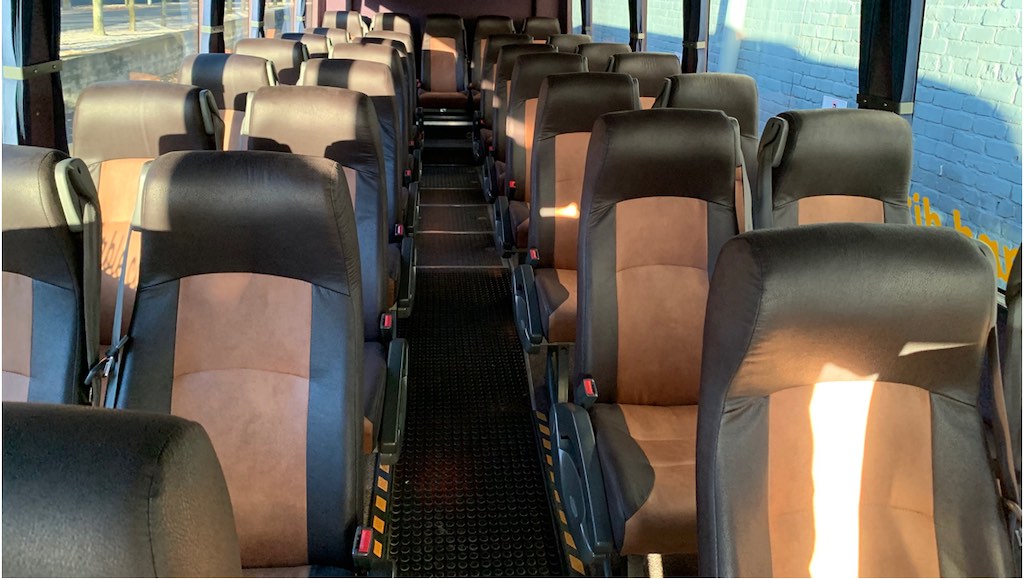 What People Are Saying About us
"I picked the bus up on Saturday and I have to tell you the seats look amazing – even better than I was expecting!  And all the customers have commented how much they like them too, so great job! They have a really nice feel to them as well. Thanks again for a great job".
Contact us for personalised advice for your bus and coach soft furnishings