We Refurbish Your Ride The Right Way!
 We Can Bring You Back To Stock Or We Can Make It Rock!
Our team of specialists produce soft furnishings for motorhomes, caravans, buses and minivans to your specifications. We also offer superior value fabrics made to withstand New Zealand's conditions.

The Right Decision For You
Give us a call. Find out why we're highly recommended by businesses and individuals alike. Our team of highly skilled upholsterers, cutting and sewing specialists are waiting to serve you.

Quality At A Price You Can Afford
We have access to the leading fabric houses in NZ. The discounts we get, ultimately end up with you. That means, you get cost-effective, high-grade fabrics and high-quality products at a price you can afford!

Back To Stock Or Are We Gonna Rock?
Most people who want their vehicles refurbished simply want to bring it back to as close as original as possible. And then there are those who want to put a new spin on an old dog. With us, we can bring you back to stock or we can refurbish and make it rock!

Over 10 Years in business
You need 10,000 hours to become good at something. We have amassed more than 50,000 hours during our time as the top refurbishing company in NZ! We've perfected the art of refurbishing vehicles for countless customers over the years.

Service Beyond Expectation
Our business was built not just on hard work alone but with the help of our satisfied customers who've referred their family and friends to us for our service. We take pride in serving you above and beyond expectation!
Being a small Kiwi business, we value our customers over everything else.
It is in our best interest to deliver our promise in the quickest time possible and have you back on the road with a smile on your face.
Get inspired by these awesome projects
Click on the image for more detail.
Download a Printable brochure
Get inspired by our motorhome and caravan refurbishments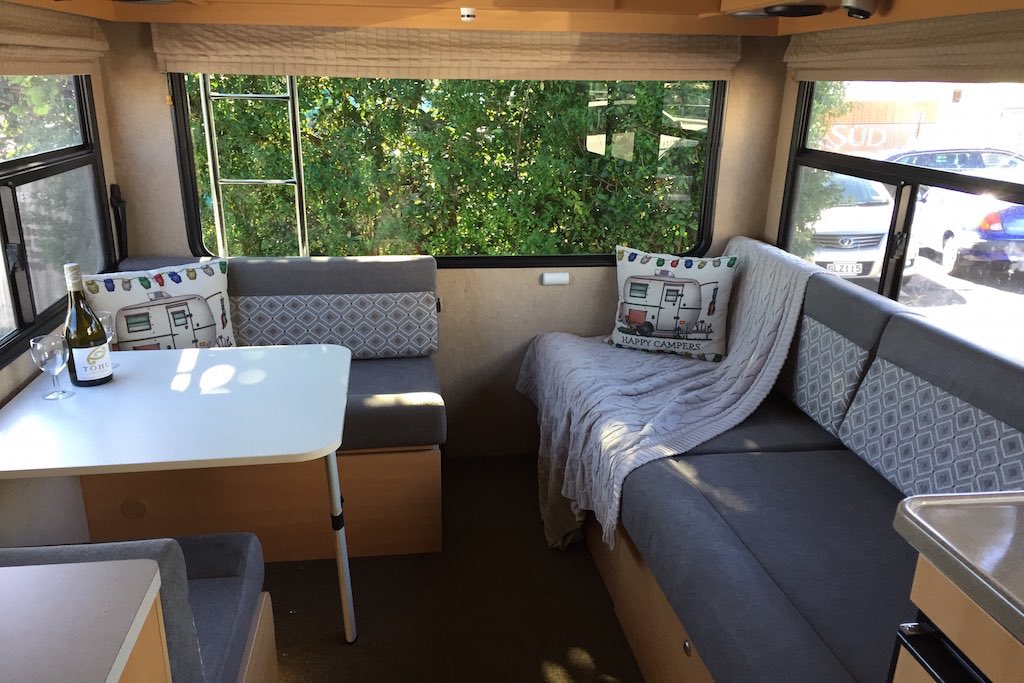 What People Are Saying About us
"An excellent transformation of our motorhome…Being from Tauranga, nothing seemed a problem with many samples sent [from Auckland] to ensure we were happy with the final result. Awesome experience. Thanks Starfish".
Contact us for personalised advice for your vehicle's soft furnishings refurbishment