Seeing our client's reaction when we hand over their vehicle that has undergone a transformation, is so satisfying. We understand that refurbishing your motorhome is a very personal experience and we work with each of our clients closely to ensure they drive away in a motorhome they truly love.
We recently featured in an article in RV Lifestyle and Travel Magazine, issue 75, which features an RV interior renovation done by the Starfish team. Take a look at some behind the scenes photos of RV Rosie's makeover and see her transformation in the article below.
Behind the scenes of Rosie's makeover in our Avondale factory
Steve cutting the fabric for Rosie's seat squabs
Steve and Rosa working on Rosie's seat squab covers
Rosa sewing Rosie's seat squabs
Shirley testing Rosie's finished Roman Blind
RV Rosie's Renovation Interior
RV Travel & Lifestyle Magazine, Issue 75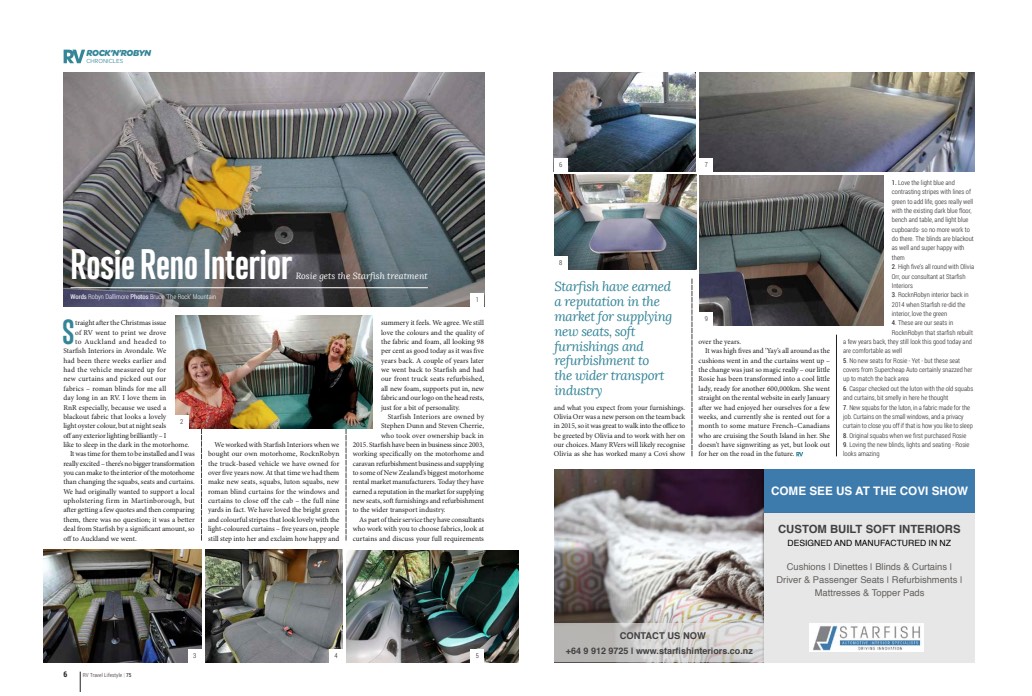 Written by Robyn Dallimore, with photos by Bruce Mountain. View PDF version here.